Regular price
$564.00 USD
Regular price
Sale price
$564.00 USD
Unit price
per
Sale
Next Dates to be Announced!
Reserve Your Spot Now! Space is Limited!
View full details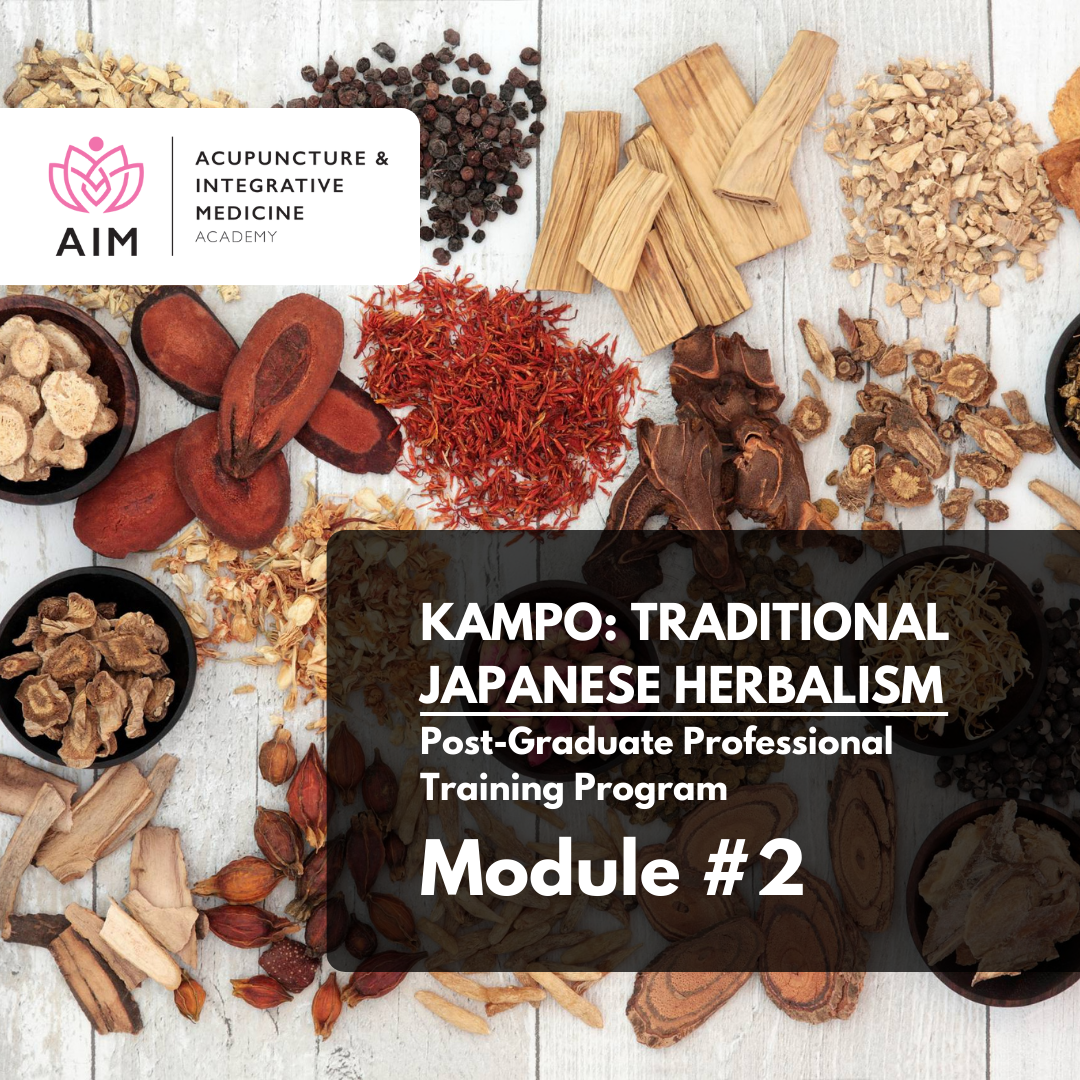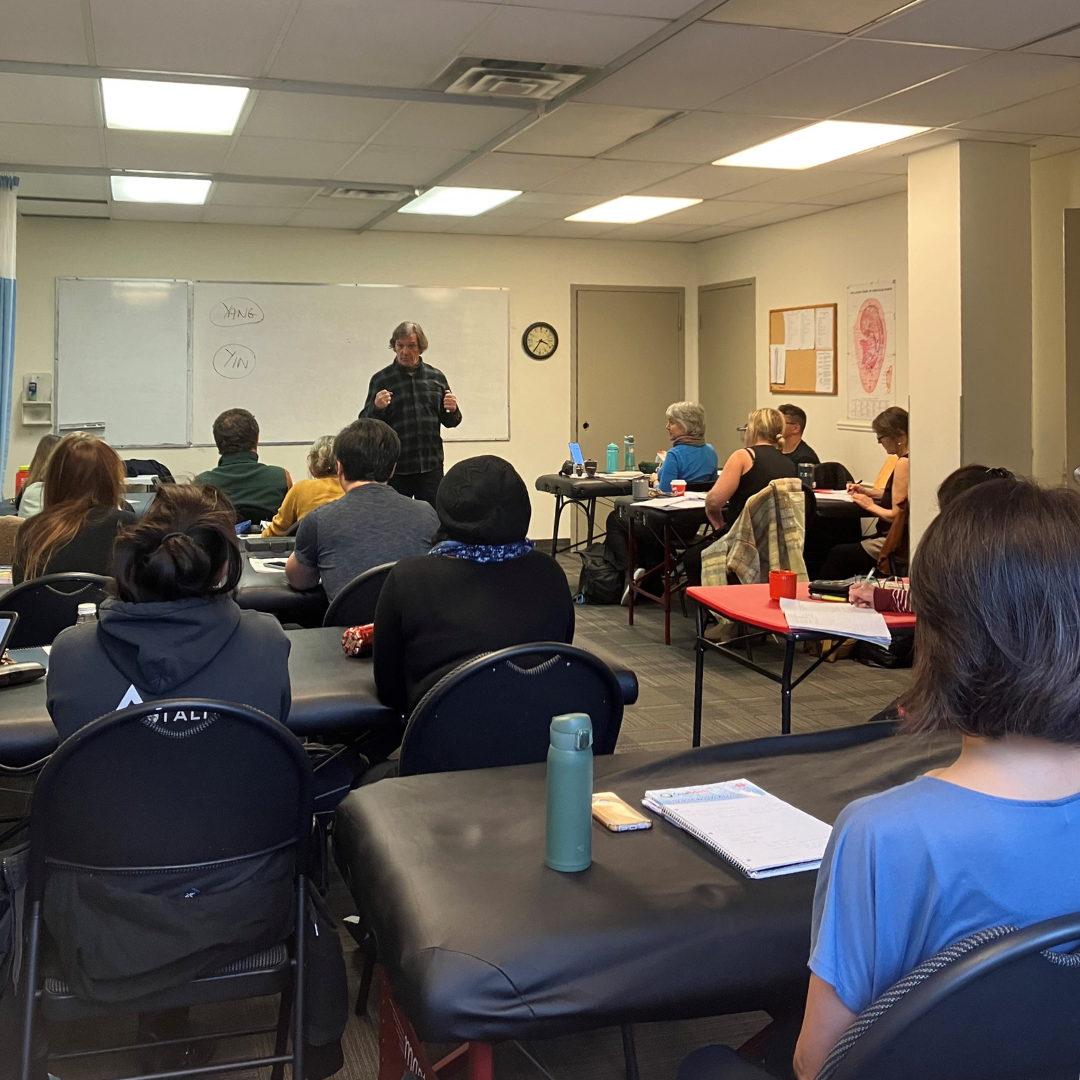 About:
This is the second Module in the Kampo: Traditional Japanese Herbalism program. Led by the Western World's Premiere Kampo Educator Nigel Dawes, his New York Kampo Institute has teamed up with AIM Academy to offer this Professional Kampo Training Program, designed to provide students with a comprehensive understanding of this unique system, including its history, theory, and practical application. Join us on this exciting journey to discover the world of Kampo and become a skilled Kampo practitioner.
Module Syllabus
Fukushin - Abdominal Diagnosis (Part #2)

Formula application according to basic 13 abdominal patterns
Formula application according to complex Abdominal patterns
Constitution Vs Pattern analysis in Fukushin
Practicum

Introduction to Classical Formulas

Nomenclature (Pinyin/Romaji/English)

Classification according to 6-Stages
Classification according to Qi / Blood / Fluids
Classification according to "families"
Classification according to constitution
Classification according to historical period

Outside/Inside; Emptiness/Fullness Formula ShoHyo/Ri; Kyo/Jitsi Sho

Outside Fullness Conformation / Hyo Jitsu Sho
Outside Emptiness Conformation / Hyo Kyo Sho
Inside Fullness Conformation / Ri Jistu Sho
Inside Emptiness Conformation / Ri Kyo Sho

Therapeutics #1
Homework assignments
CLINIC GRAND ROUNDS #1
Details:
Date: Friday, January 19th - Sunday, January 21st, 2024

Time: 9:00AM - 6:00PM
Module Length: 25 Hours
Location: In-person at AIM Academy, 455 Spadina Ave, Suite 300, Toronto, ON, M5S 2G8
Cost: $750
Requirements: 
Completion of

 

Kampo Module #1

Students are eligible for this program if they are a Graduate of a TCMP program (Canada), a licensed acupuncturist or NCCAOM Diplomate (USA), or a graduate from an approved College of East Asian Medicine from another country (eg: UK, Israel, Australia etc.) The program is also open to Naturopaths and other health professionals with equivalent training in East Asian Herbal Medicine. (Please call 416-323-1818 ext. 202 to inquire.)
Payment Options:
Payment can be made online by Visa or MasterCard

In person using Visa, Mastercard, or interac

Via e-transfer to info@aim-academy.ca
Registration: Register online through our Shopify store or over the phone by calling 416 323 1818 ext. 200. Registrations are taken on a first come, first serve basis. Register early to avoid disappointment.
You must also submit a completed Kampo Application Form.
Cancellation Policy: Cancellations made on or before two weeks prior to the course start date will result in a $50 + HST cancellation fee. Cancellations made after that date will not receive a refund.
Instructor: Nigel Dawes, 

M.A., L.Ac. 
Nigel is an internationally renowned teacher and author who has been practicing East Asian Medicine for over 35 years. He has been based in New York for the past 25 years where he runs a private practice in Acupuncture, Shiatsu and Kampo (Sino-Japanese Herbal Medicine).
Educational activities have included founding and directing his own Shiatsu school in London in the late 1980's, 8 years as Dean at an accredited school of Chinese Medicine in NY after his arrival in the US in 1993, and various educational board and committee appointments within the profession at a national level as well as senior faculty appointments at NYC schools of East Asian Medicine.
More recently he founded the NYC Kampo Institute offering seminars and programs in Traditional Japanese Medicine at the post graduate level, in particular the Kampo Internship program, a 300-hour apprenticeship-style post-graduate training in Sino-Japanese herbal Medicine. This program is offered nationally throughout the US and internationally including in Portugal, Israel, Canada and Australia.
He is well-known nationally and internationally for his work on Fukushin - abdominal diagnosis and application in clinical practice – and has just finished a book on the subject: Fukushin and Kampo, Singing Dragon, 2020. His other publications have included numerous peer reviewed journal articles in the field of East Asian Medicine as well as research papers in medical journals on HIV and Aids treatment with Acupuncture. He is author of 3 other books, the most recent of which is a translation of the modern Japanese classic: Kampo: A Clinical Guide to Theory and Practice, Churchill Livingstone, 2010. He lives in Brooklyn, NY.