Regular price
$601.00 USD
Regular price
Sale price
$601.00 USD
Unit price
per
Sale
Next Dates to be Announced!
Stay Tuned!
View full details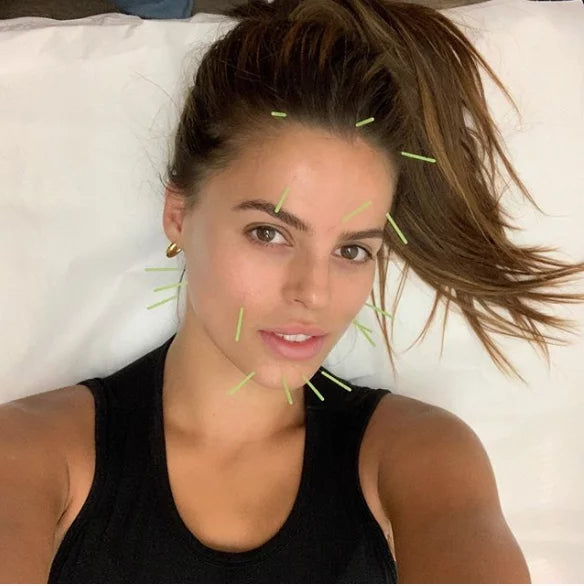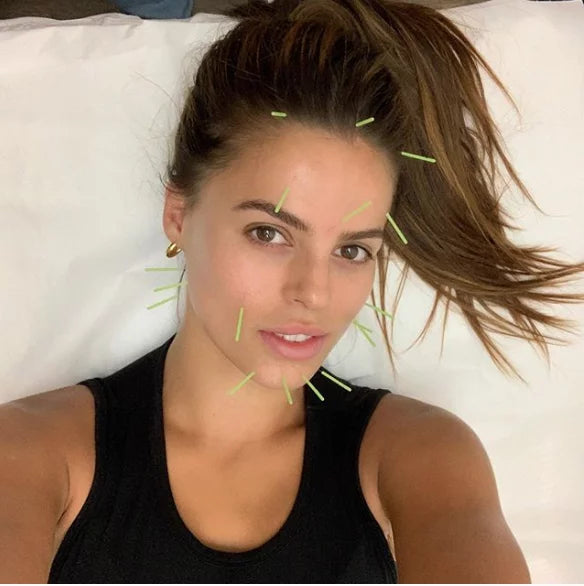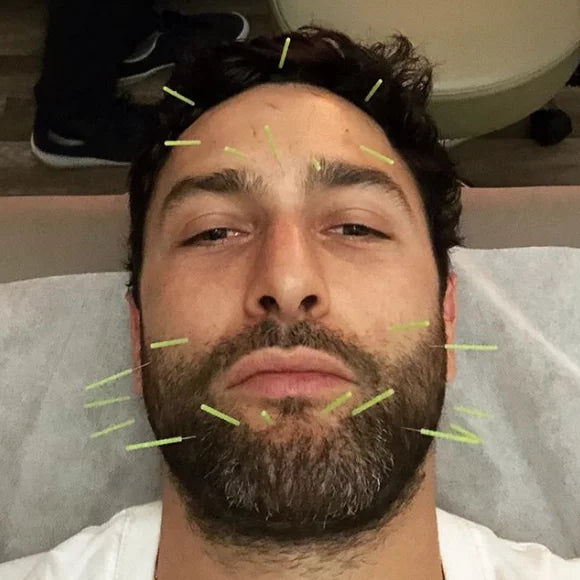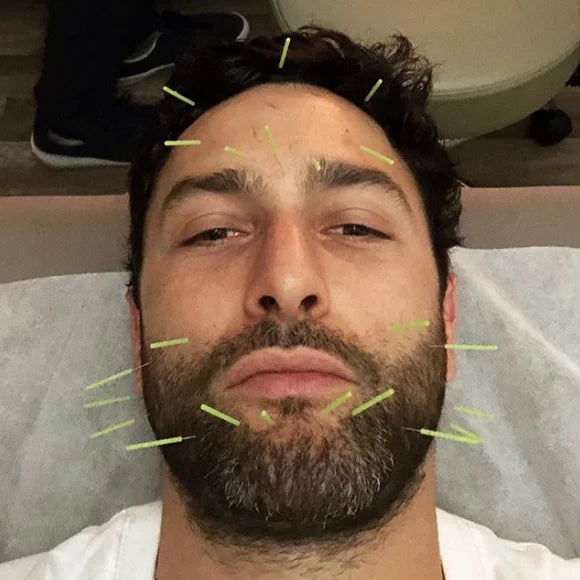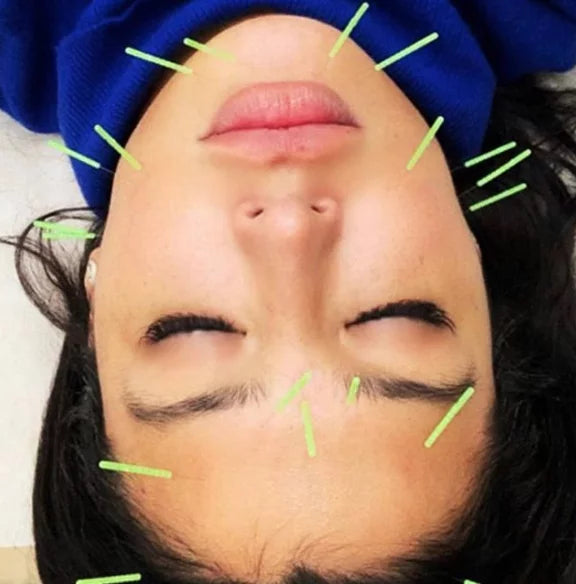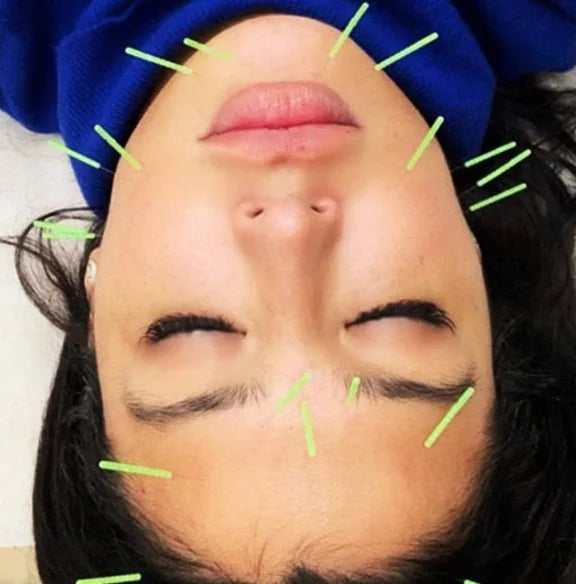 Back by Popular Demand!
I attended this workshop in May. Dr. Travall explained a precise reason for each step, such as Gua Sha, fascial release, needling, and light therapy. I use facial points more often even in regular acupuncture treatments. He explained why he does not use micro-needling in his practice. Whether you have taken other facial courses or are considering adding facial acupuncture to your practice, I would highly recommend it. - Nozomi Hatakeyama, R. Ac, R. TCMP

Requirements:
Participants are required to be R.Ac's or R.TCMP's. 
Naturopaths and other Healthcare Practitioners who are licenced to practice acupuncture may enroll in the workshop.
Students enrolled in a TCM school in Ontario must be in their last term of training to enroll. (Proof of enrollment must be provided from your educational institution).

Schedule
Friday, September 15th - September 16th, 2023 from 9:00AM - 5:00PM
Cost: $800
Student Practitioners: $800 (Students, register by calling 416-323-1818 ext. 200, must provide proof of enrolment from educational institution in the form of a school letter, thank you.)

AIM Alumni: $800 (Alumni, register by calling 416-323-1818 ext. 200.)
***Participants will be required to purchase one Medical Gua Sha Tool and one 1inch/2.5cm Glass Face Cup to use in class. If these products are not available,  alternatives with the same specifications can be used.***
In Person at AIM Academy
455 Spadina Ave, Suite 300, Toronto ON, M5S 2G8

Payment Options:
Payment can be made online by Visa or MasterCard

In person using Visa, Mastercard, or interac

Via e-transfer to info@aim-academy.ca
Registration
Register online through our Shopify store or over the phone by calling 416 323 1818 ext. 200. Registrations are taken on a first come, first serve basis. Register early to avoid disappointment.
Cancellation policy
Cancellations made by the student on or before two weeks prior to the course start date will result in a $50 + HST cancellation fee. Student cancellations made after that date will not receive a refund.
Description:
Have you ever wanted to learn Aesthetic Acupuncture, but were intimidated by it? Dr. Travall Croom set out to change all that! He has gone through the curriculum top to bottom, and taken out anything that you don't really need to get great results! He will show you how to efficiently ease both age-related frustrations.
Why Travall? He is known for treating celebrities, as well as fashion models, some of whom have walked for Victoria Secrets or made it on the Sports Illustrated Swimsuit cover. His clients are people who are interested in advanced and natural methods for fighting age and injuries.
Travall's 2-day class is all inclusive. This fast and efficient course will not waste a second of your time, you will be able to implement cosmetic acupuncture treatments in your clinic the next day. There are no levels, no modules. Learn everything you need to know: Acupuncture, E-stim, Cupping, Topicals and MORE!!
Most practitioners are put off by cosmetic acupuncture, because they think that need to spend 1 hour with the patient. This doesn't have to be! Learn how to keep your in-the-room time to 15 minutes or less. This will let you run 3-4 rooms at the same time, if that is how your clinic works!! This is a great way to increase your income, save yourself from burning out or simply be able to work fewer hours so you can spend more time with friends and family! It's a great addition too your toolkit of different acupuncture techniques!
What's more, when you only need to spend 10-15 minutes of your time giving an acupuncture facial, it means that you WON'T be getting in the way of your existing patients by having to block off 2 hours for a new cosmetic patient! This makes it easy to incorporate into your existing practice.
What else?
1) You won't need to learn long protocols!
2) You won't need to do intricate body protocols (unless you want to!!!).
3) You won't have to take multiple facial acupuncture modules.
Travall's system is fun, fast, effective and easy to use!!
Come see how Travall Croom, L.Ac., is revolutionizing the way we practice Aesthetic Acupuncture:
Quicker treatments  – No more 60 or 90 minutes treatments
Multiple modalities stacked – Acupuncture, Light therapy, Micro-stim, and facial cupping/gua sha
Fewer needles – Utilization of motor points for enhanced benefit
Superior results – Travall only uses what works.  No fluff.
2-day seminar:  No multiple modules, no certification classes.
Inclusion into the Aesthetic Acupuncture Facebook group:  Get further support from Travall and others who have taken his seminar and are practicing Aesthetic Acupuncture in his Facebook group, open only to those who have taken his seminars.
—————————————————————————————-
Day 1:
Benefits of Aesthetic Acupuncture
Common aging complaints
Facial anatomy and the aging process from a Western medical perspective

Layers of skin
Subcutaneous fat
Facial fascia
Retaining ligaments
Facial bones

Muscles of expression:
Origins and insertions
Actions
Palpation of facial muscles
Motor Points of the facial muscles
Body Points used during treatment
Facial points used during treatment
Treatment demo and practice
Day 2
Treatment practice and questions
Other modalities that can be used and added to the treatment

LED light therapy
Facial cupping
Gua Sha
Microcurrent

Facial cupping demo and practice
Facial Gua Sha demo and practice
Microcurrent demo
Bell's Palsy and TMJ protocols
Warning! Side effects may include: you may look younger & more vibrant yourself in the process! 😉 
Instructor: Dr. Travall Croom

Travall Croom is a licensed acupuncturist and graduate of PCOM's Sports Acupuncture Program in New York City.  Travall also studied various forms of Aesthetic Acupuncture, and through applying what he learned and motor points, he soon realized what works clinically and what is not necessary. Through his own clinical application, including on models from the world over, Travall has developed his own treatment methods and techniques that deliver the best results in the most efficient manner.